TUNG CHUNG‧MOMENTUM (1st Edition)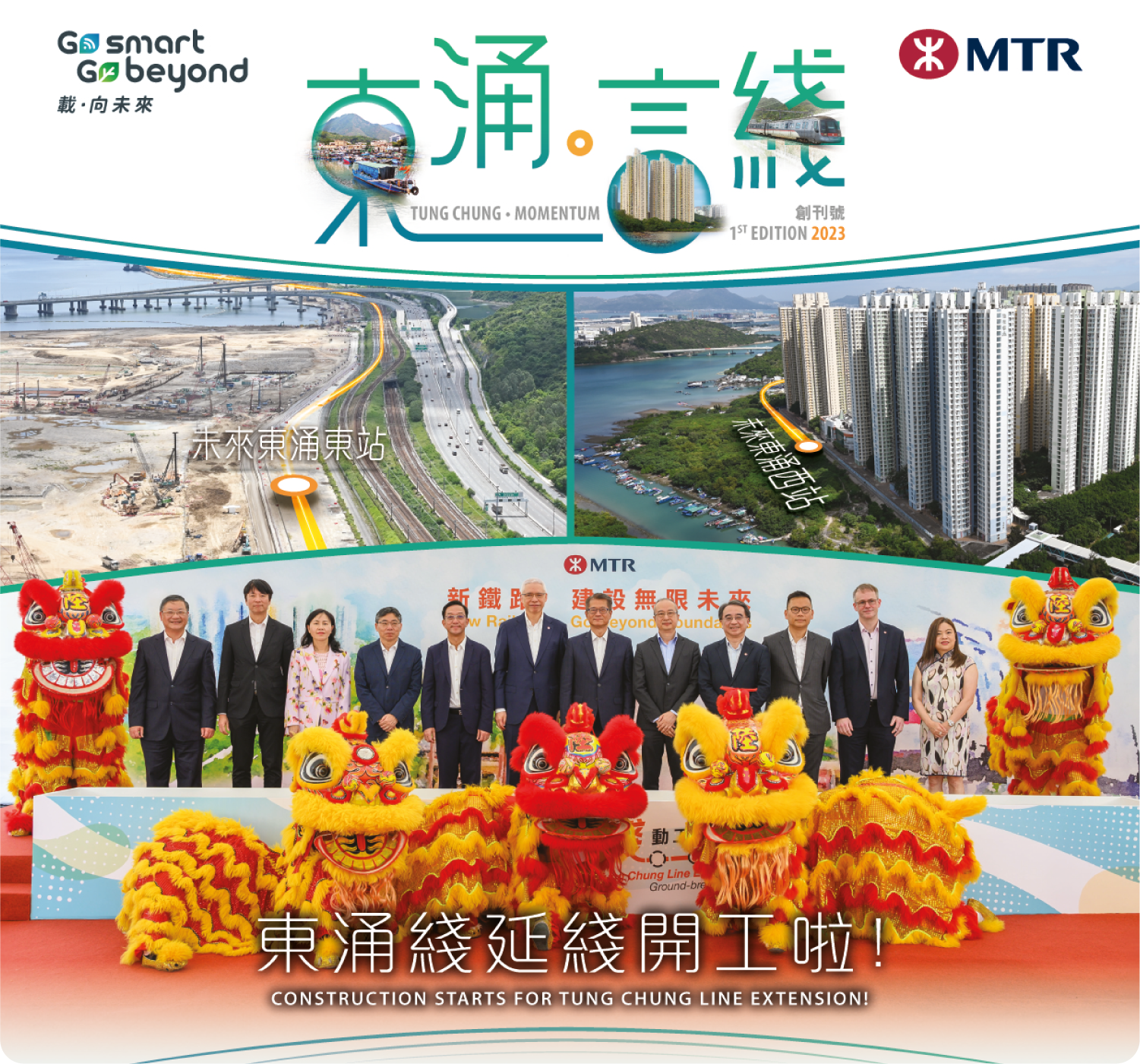 Construction of the MTR Tung Chung Line Extension has commenced. The "Tung Chung‧Momentum" project newsletter will bring to readers project information, construction progress, updates about community events and more.
In this inaugural issue, we have for you:
1.
Construction commenced for the Tung Chung Line Extension
2.
Build a Better Tung Chung with the Community
3.
Latest project progress in Tung Chung
Download the printed version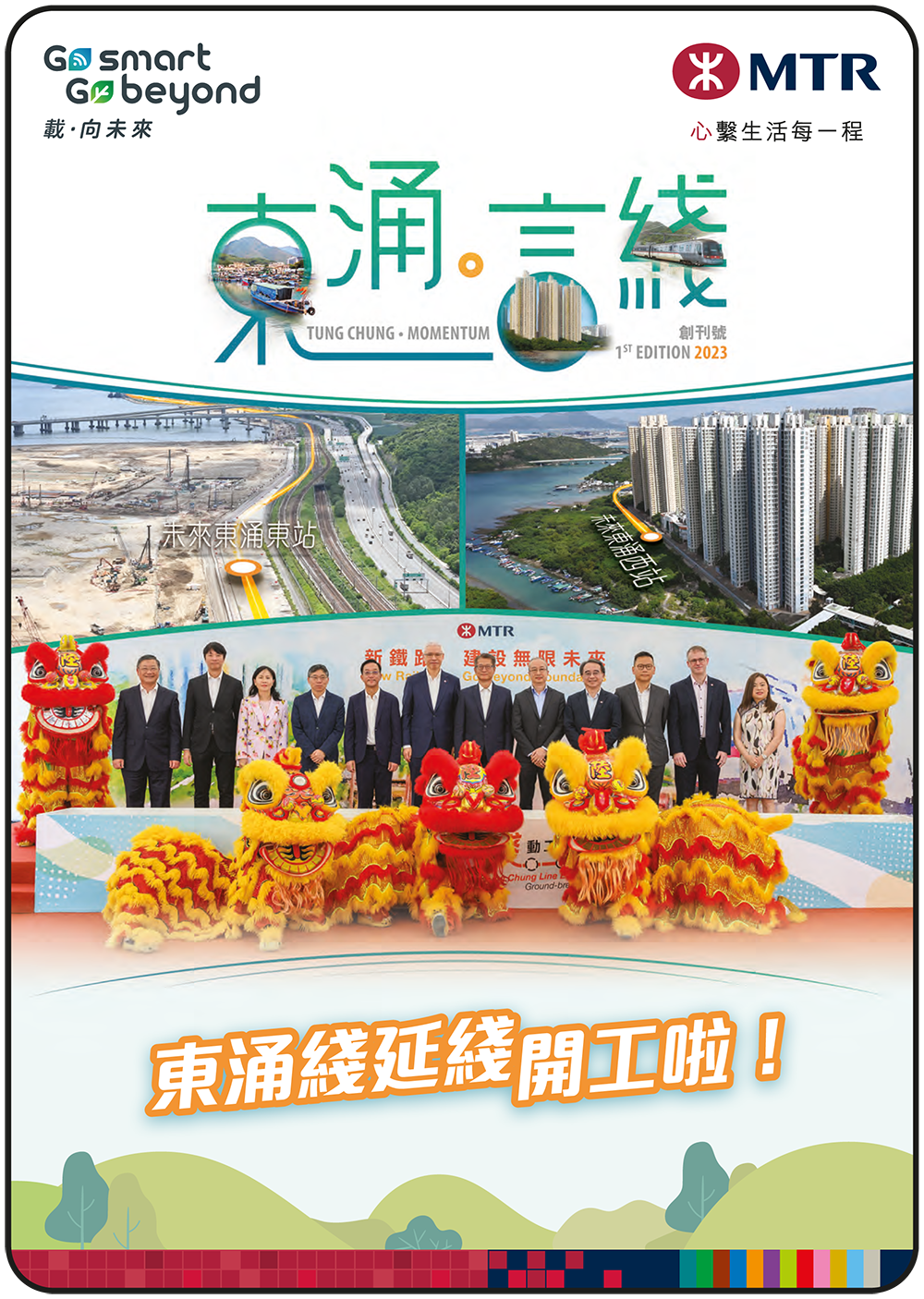 Hard copy can be collected at Tung Chung Line Extension Information Centre